When:
April 19, 2018 @ 9:00 am – April 22, 2018 @ 6:00 pm
2018-04-19T09:00:00-04:00
2018-04-22T18:00:00-04:00
Where:
TRS Professional Suites
40 Exchange Pl
New York, NY 10005
USA

Contact:
Shelley Poovey, AdvCBP, PaRama BP, Owner BodyAttune
9173622827
Interested in becoming a practitioner of one of the most comprehensive healthcare systems there is?
This course will put you well on the way to becoming a BodyTalk Practitioner!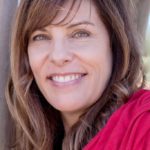 BodyTalk Fundamentals with Holly Steflik, CBI
holly.steflik@gmail.com
www.hollysteflik.com
919-619-0165
April 19-22 2018
32 CEU's for NCBTMB. NCCAOM, ACEP, AHNA,NASW
$100 early bird discount if paid in full by March 19th, 2018.
Interest-free financing through PayPal Credit. 


Enroll by March 29th and receive three complementary apprentice BodyTalk sessions to jumpstart your training!
Register now!
Course Overview
Currently, the general approach to modern health care is undergoing a radical change. There is a paradigm shift afoot in our understanding of dis-ease and how and why it manifests in the human living system. The body has an innate ability to heal itself; however, this ability is hindered by many factors such as physical, emotional, mental, biochemical, and environmental stressors. The BodyTalk System(TM) operates out of this new scientific understanding; blending quantum physics with ancient philosophical knowledge to assist the body in remembering how to heal itself.
Course Description
The BodyTalk Fundamentals course provides a comprehensive introduction to the BodyTalk SystemTM and presents many powerful consciousness-based healing techniques that address a wide variety of symptoms on all levels of the body and mind. This course presents discussions on both scientific and philosophical aspects of health, as well as a hands-on practical application of the BodyTalk Fundamentals techniques.
BodyTalk Fundamentals introduces the key elements of dis-ease manifestation that are often not included in other healthcare practices. The innovative yet simple techniques taught in this Fundamentals course are designed to effectively reveal the "root causes" of a wide variety of health conditions.
Along with the BodyTalk Fundamentals textbook, the course is comprised of classroom work that blends lectures, demonstrations, and hands-on practical experience.
Students will first learn the consciousness-based scientific principles, along with the theory behind The BodyTalk SystemTM including: our innate wisdom and how to use it during the sessions, how to engage your intuition in a structured way, the importance of communication in the body, using muscle checking and a structured protocol to discern areas of the body and mind that are a priority to balance, and much more. The elements of the BodyTalk protocol addressed in this course are as follows:
Extrinsic Reciprocals, Lymphatic System, Nervous/Circulatory Systems, Energy Systems (Meridians, Blood Sugar, Chakras), Environmental Systems.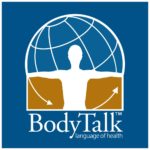 This course is the first step towards becoming a BodyTalk Practitioner. At the end of this course, the participant will have learned basic BodyTalk techniques and how to apply them in a BodyTalk session. This course is a pre-requisite for any of the advanced BodyTalk modules.