Shelley Poovey
B.S. Psych, AdvCBP, PaRama BP, RYT-200
Creator of The Radiant Human Meditation & Business Alchemy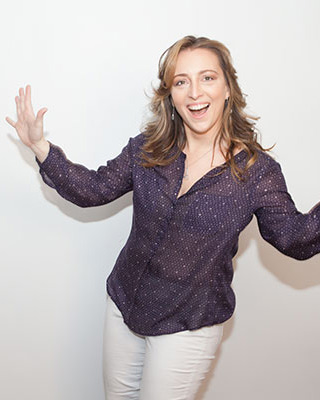 Shelley Poovey holds a Bachelors of Science degree in Psychology from UNC-Chapel Hill with a focus in research and cognitive psychology. She is an Advanced Certified and PaRama Certified BodyTalk Practitioner, 200-hour Yoga Alliance Certified Instructor, Certified Pilates Instructor, and creator of The Radiant Human Meditation & Business Alchemy programs. She is the owner of BodyAttune in New York City.
Shelley is a local coordinator for BodyTalk continuing education programs in New York City. If you would like to be informed of upcoming classes and events, please join the mailing list to receive periodic updates.
Her work was presented at the IBA Member's conference in Malta, 2013. She was a guest presenter at the IBA Instructor's Conference May 2014, discussing her experience using matrix dynamics to support the growth of a healthy local BodyTalk community. At the IBA Member's conference in Sarasota, FL, 2017, she was invited to offer The Radiant Human Meditation as part of the morning practice for all conference participants.
Shelley Poovey is known for her heart-centered and compassionate connection to her clients and her approach to facilitating the process of self-healing. She offers specialized personal sessions and group programs that offer unique and direct experiences of self-healing. Connect with Shelley Poovey on DaoCloud.
She has been practicing BodyTalk since 2009, was Advanced Certified in 2014, and completed her PaRama BodyTalk training in 2017.
She is a guest expert on manifestation and alchemy for Healing Crystals, and is a contributing author in an anthology of stories on self-healing, called Heal Thy Self.
Read More
I believe our body has an innate capacity to heal itself and that there is a higher wisdom at work inside each of us that guides our life path, and love working with manifestation and alchemy practices to help realize the positive changes you desire!
I enjoy seeing my clients heal and discover the joy of listening to their body.
I encourage entrepreneurs to let go of working hard and show them how business alchemy aligns our intentions to create vitality.
As owner of BodyAttune, it is my commitment to cultivate a personalized experience that is both results-oriented and fun!
I love sharing my personal wellness story with others to inspire their own journey. I am a published author in an anthology called Heal Thy Self, which was an Amazon bestseller in spirituality and self help, among other categories. It was a lifelong dream fulfilled to write and share a very personal account of one of the most profound personal healing experiences I've ever had.
BodyAttune is a vision I had for many years before it became a reality – of creating a space dedicated to helping you develop, understand, and appreciate an empowered and co-created relationship to health. Here, we use established methods and tools that create awareness, develop intuition, and build self-confidence. The BodyAttune approach increases your body's ability to manage stress, creating resilience on all these levels.
When I'm not facilitating healing sessions, I love performing improv comedy and am secretly addicted to watching Shark Tank!
Shelley is available Monday through Friday by appointment only.
Kamryn Casady
Certified BodyTalk Practitioner
I began my journey into healing during the summer of 2011 in search of answers. I found them and realized I was developing my natural intuitive abilities along the way. I discovered my passion in life, helping others who also find themselves looking for support in their quest for a greater understanding of self, health and wellness.
I am a Certified BodyTalk Practitioner, completed BodyTalk Fundamentals, Principles of Consciousness, BioDynamics, Eastern Medicine, Bodytalk for Plants, BodyEcology, Energetics, Orthopedic Evaluation, and Fascial Energetics. I have attended courses with the founder of BodyTalk, John Veltheim, including his Founder's Session Intensive.
I practice and use The Radiant Human Meditation daily. I truly feel it takes my session results to a deeper more fulfilling level for myself and my clients. I have also participated in all BodyAttune RHM, Manifesting Intentions and Business Alchemy group programs since 2015.
I love working with children of all ages, as well as mothers during every stage of pregnancy, delivery, and post-partum periods. I enjoy helping people in releasing stress, dealing with PTSD, balancing home and work life, healing sleeplessness, and many other issues that may come up.
I live in Wyoming with my husband, Patrick, and three beautiful children where I have a clinic offering in person sessions as well. I love what I get to do each and everyday, I am filled with gratitude and honor helping others along their healing journey. Loving life is good and it is always a beautiful day to heal lives.
Elaine Naomi Bouchard
Certified BodyTalk Practitioner
I found BodyTalk after a health collapse of my own when I was twenty one years old. I searched all over for answers and solutions, including from western medicine. When none were forthcoming, I tried BodyTalk and life has never been the same. I went from bed ridden to walking again, and with each session peeled back to a deeper layer of the root consciousness aspects contributing to my body's breakdown.
Our lives, thoughts and feelings all impact our biology. As we address the whole person we can heal – mentally, emotionally, spiritually, and physically. Every area of life can be improved. BodyTalk didn't make sense to me at first, but the results speak for themselves: the work has been enormously effective, and that is what matters.
In addition to the sheer amount of personal growth I've achieved through working with this amazing modality over the years. I've been working in the healing field as massage therapist since 2013, and have been practicing and studying BodyTalk since 2010. In addition I have studied quantum healing, EFT, Herbology, Psychology, Nutrition, and many other subjects related to this field.
I specialize in working with trauma, stress, the immune system, microbiome imbalances, and epigenetic switches.
Due to my own healing journey, I've learned an inordinate amount about the body/mind complex and connection, and what it takes to heal. It's my greatest joy and pleasure to share this with the world, because it is life changing. I love that with BodyTalk we can discover root causes and address them versus merely masking symptoms. The better we are, the better we can be for the world.
Tara Nicolas
Personal Trainer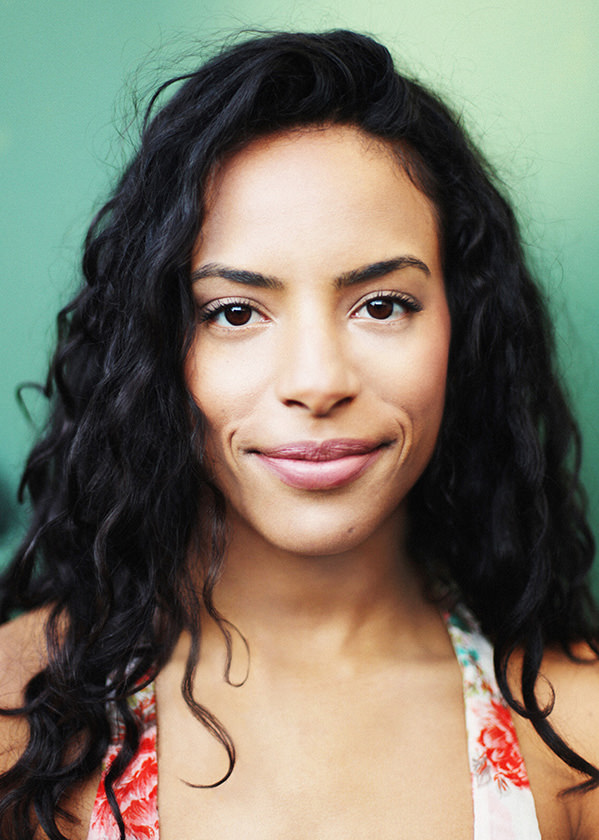 I'm incredibly passionate about helping people meet their goals in a healthy, fun, and sustainable way. I am a personal trainer and group fitness instructor with a strong background in dance, yoga, pilates, HIT training, TRX, and 4DPro. I love facilitating energetic workouts that connect you to the joy of being in your body.
I have been working with Shelley since 2009 and have participated in just about every single one of her programs. I'm completely thrilled to be a part of the the BodyAttune family.
Lori Lim
BodyTalk Apprentice