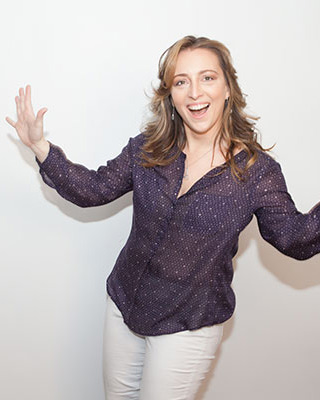 Shelley Poovey is an Advanced Certified BodyTalk Practitioner, PaRama Certified Practitioner, Yoga-Alliance Certified 200-hour RYT & Reiki Master.
She is a guest expert and writer on manifestation and alchemy for the Healing Crystals website, a channel with over 2.5 million followers, and contributing author to the Amazon #1 best-selling book, Heal Thy Self.
Shelley has been a local coordinator for BodyTalk continuing education programs in New York City since 2010. Her work as a coordinator was presented at the International BodyTalk Association (IBA) Member's conference in Malta, 2013. She was also invited to be a guest presenter at the IBA Instructor's Conference May 2014, discussing her experience using advanced BodyTalk techniques related to group dynamics to create and develop a healthy and cooperative BodyTalk practitioner community. She was also invited to teach and share her unique approach to meditation, called Radiant Human Meditation, at the 2017 member's conference.
From 2013-2015, Shelley organized and lead ongoing monthly fundraisers for energy medicine outreach in the Phillipines and Indonesia for the International BodyTalk Foundation, the philanthropic branch of the IBA, connecting communities globally for a meaningful cause to bring Bodytalk and BodyTalk Access to isolated and underserved communities with limited access to healthcare.
She is committed to professional collaboration, education and outreach as well as infusing the knowledge of ancient wisdom traditions and current scientific research into her sessions, classes, and online programs.