BodyAttune
Experience Transformation
Business Alchemy Program for Individuals
Develop, understand, and appreciate an empowered and co-created relationship to health.
Even though our bodies develop, grow, and function similarly, our personalities and needs regarding self-care can be widely varied. Thankfully, there are many ways to create a structured and supportive experience of fulfilling the dimensions of wellness: by providing information and education where needed as well as exploration into the unknown to discover new pathways that only your body understands. We draw on and use established methods that create awareness, develop intuition, and build self-confidence.
Shelley is a highly skilled practitioner with extremely deep anatomical and metaphysical knowledge. She is also a fun, friendly, and caring individual who listens carefully and tailors her services specifically to the innate needs of her clients. She has a wonderful, easy, yet very precise teaching style that translates very complex information into practical, grounded, understandable steps. She meets you where you are, without judgment, and helps you get where you want to be. She is generous, professional, and real. Her background includes multiple modalities. I trust her guidance implicitly and recommend her highly.
Toija Riggins
Since practicing meditation with Shelley I have reached a state of inner peace. Emotions turned into something malleable, no longer afraid of pain. I have achieved a high level of empathy for others and transformed from someone needing help to becoming someone that others can lean on.
Carla Gusek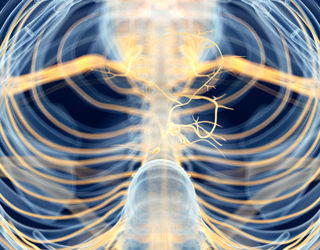 The vagus nerve helps to regulate heart rate and is also a key player in our social engagement systems. Long before modern-day researchers were studying the science of human emotion and loving-kindness as being linked to the vagus nerve, scientists were interested in...
read more